Fireplaces add elegance, class and sophistication to any room. When in use, they provide warmth, comfort and peace of mind. Fireplace surrounds showcase the hearth and flames.

HGTV has 10 stylish recommendations for fireplace surrounds, each adding its own 'flare.' Most importantly is that they are non-flammable and safe to use.

Tile elements to consider
Fire safety is always top of mind. Always check with local fire experts about potential hazards and risks before making any major changes. 

Consider the look, feel, geometry and colour of the tiles in question. Ask yourself if they fit the aesthetic of the room and highlight the fireplace itself without necessarily making it look too busy. Fireplaces are often the focal point of the room and should please the eye rather than scare it.

The installation process itself is not easy. Hiring a professional may be the best course of action to avoid mistakes, ensure safety and code regulations are met and know the job is well done.

Tiles best suited for fireplace surrounds

The versatility and nature of Porcelain tiles make them an obvious choice for fireplace surroundings. Porcelain tiles are dirt-resistant and also block out odours, fumes, allergens, or antigens. Wood-look porcelain tiles are also a great alternative to real wood, which may not be best suited for a fireplace for obvious reasons.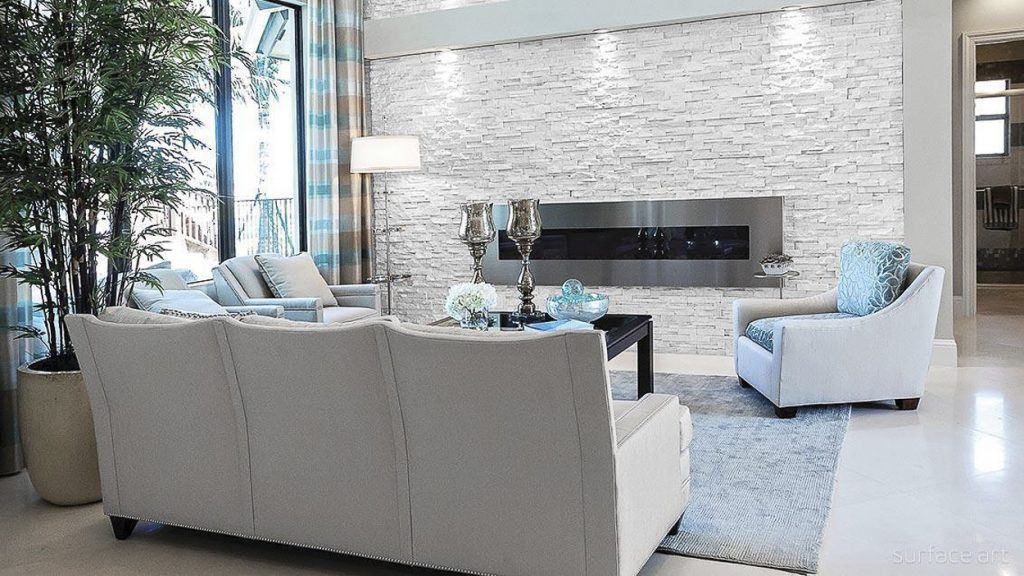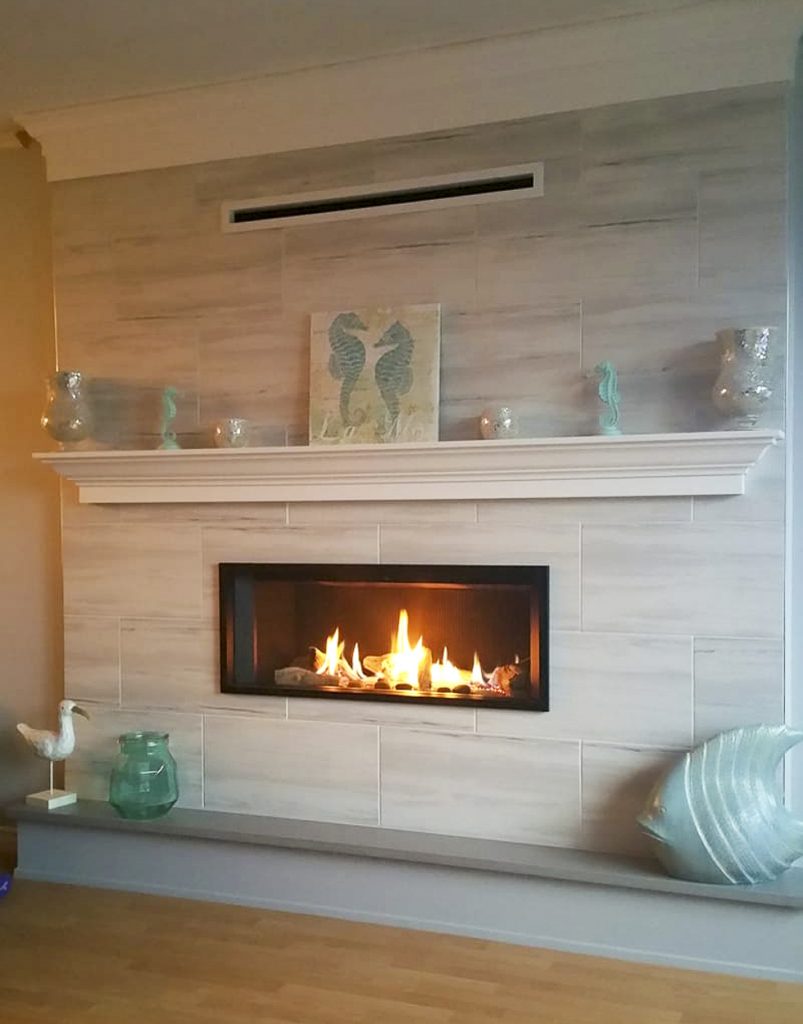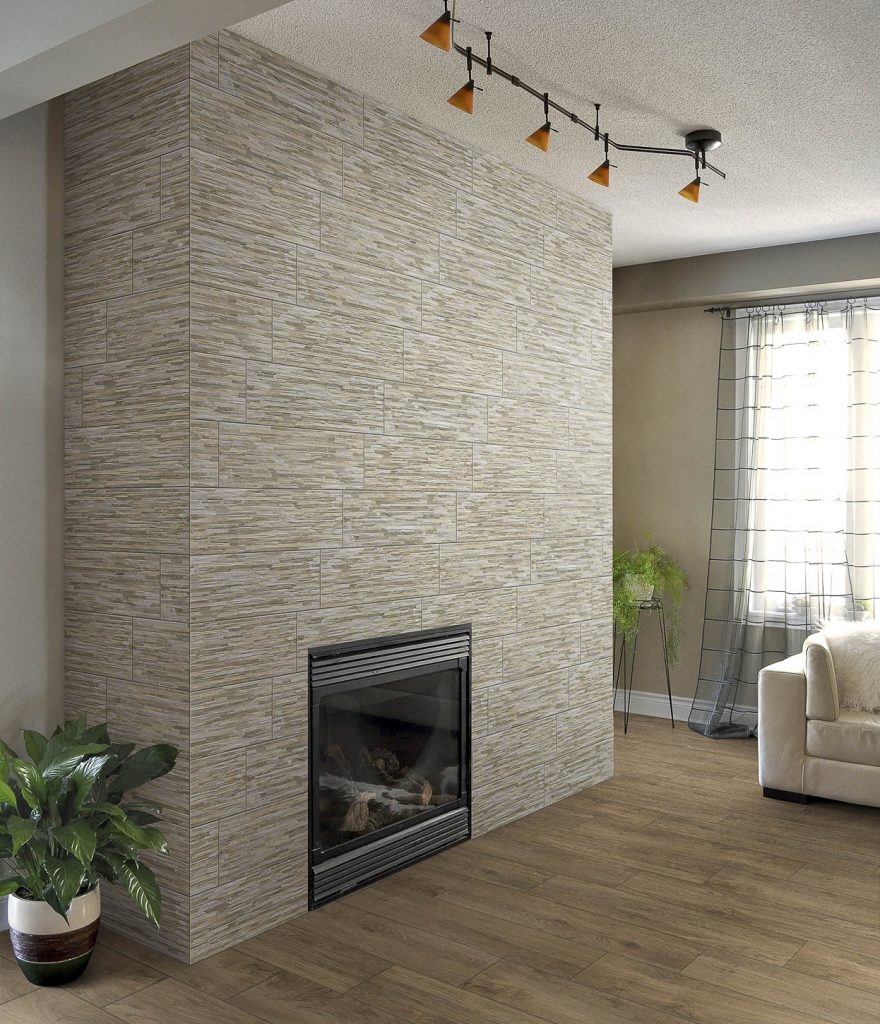 Natural stone tiles have many luxurious uses. High-end tiles fit well around a high-end fixture, creating a sense of space and making a room feel light, airy, and open. Natural stone never goes out of style with its upscale rustic look. While a fireplace provides actual warmth, natural stone adds the feeling of warmth, is durable and easy to clean. Some examples include slate, granite, marble, limestone, travertine and sandstone.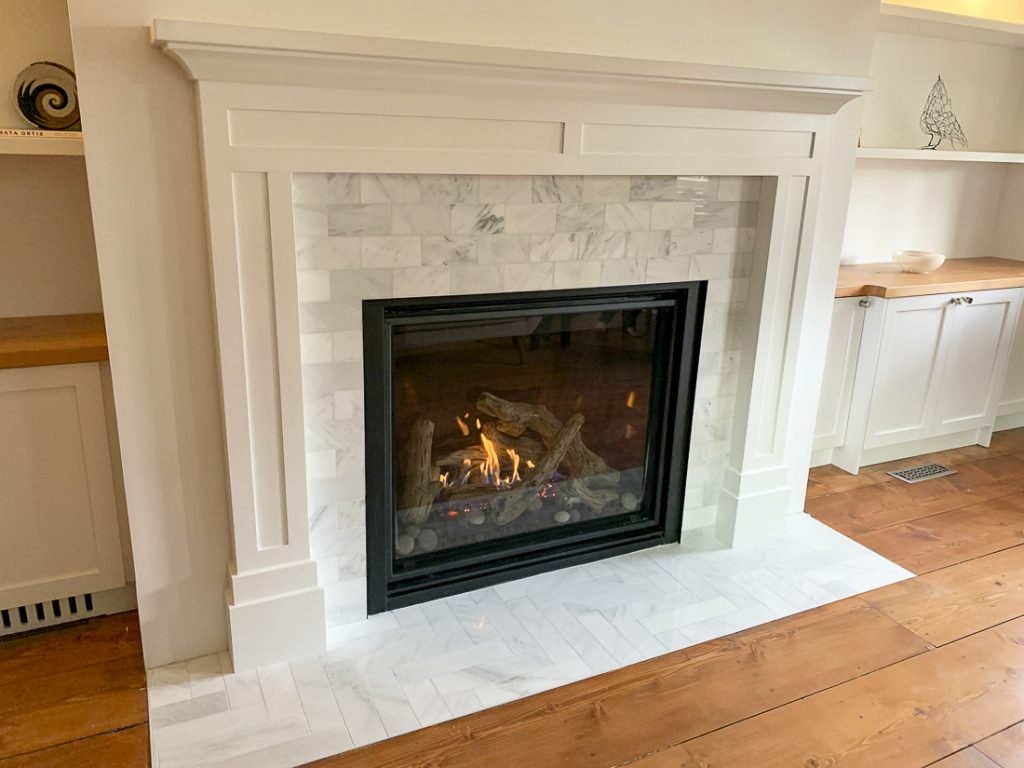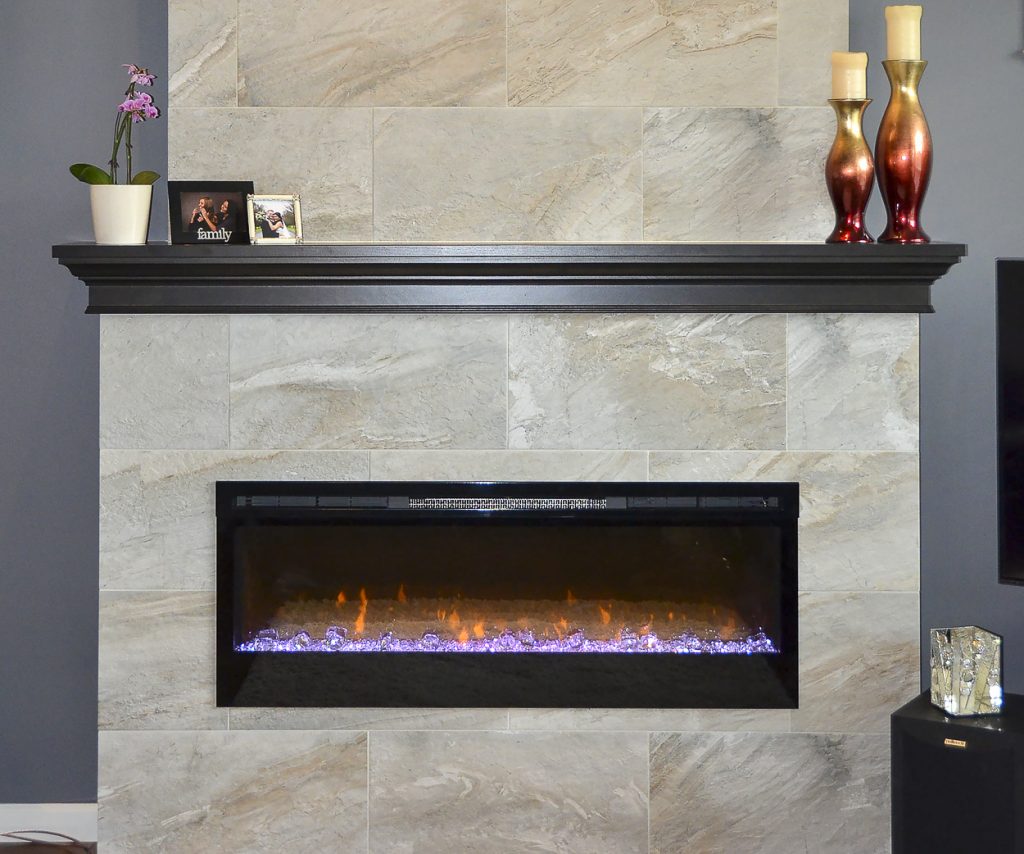 Visualize the fireplace surround
Take advantage of Tile Town's Visualizer tool as your first step in figuring out the potential look of a fireplace surround. The online interactive tool allows you to play around with ideas, looks, and colours between the fireplace, floors, walls and other items in the room that complement one another to be cohesive.

Have questions? Visit your nearest Tile Town showroom and speak with one of our design experts today.